Family Commitment Service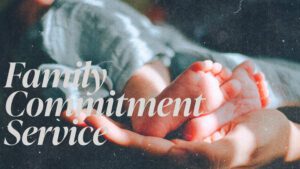 SEPTEMBER 3RD
9:00am or 10:45am Service
We believe in the next generation and are excited to partner with families through our Family Commitment Services. 
During these services, parents with children under the age of four will have an opportunity to publicly commit to raising their family according to God's ways. 
We want to put pictures up on the screens of each family and/or child. If you could provide us with a picture, just a JPEG file, it can be from a phone, and it can be a picture of your child(ren) or your whole family. Send the picture to andra@gpchurch.tv.